A Sad Story of Study in Sanskrit
: "

*** Sad Story of Study in Sanskrit by Dr Jyotsna Kamat ***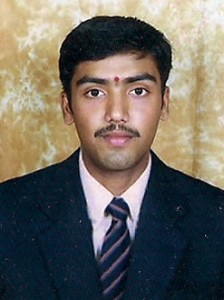 Meanwhile Arvind was trying for a teaching job in school or college throughout the state. Corruption is rampant every where in India. A huge amount is expected as donation by the institutions, which advertise the post. The government is the only employer and pressure for employment is such that entrance examination for teachers' jobs has become compulsory. Qualifying age is increased and job aspirants' numbers are mind boggling. Arvind is ready to take any job, clerical, teaching or management.
P.S. Please do leave a comment here in case you are aware of any suitable employment opportunities for Arvind. I hope to speak to him sometime over the next few days and will be mentioning about these two posts to him: Public Service post on Positions, Vacancies in Indic Studies and Mathematics, History and worms eating manuscripts…
Picture of Sanskrit Scholar Arvind Shanbhag, courtesy Dr Kamat